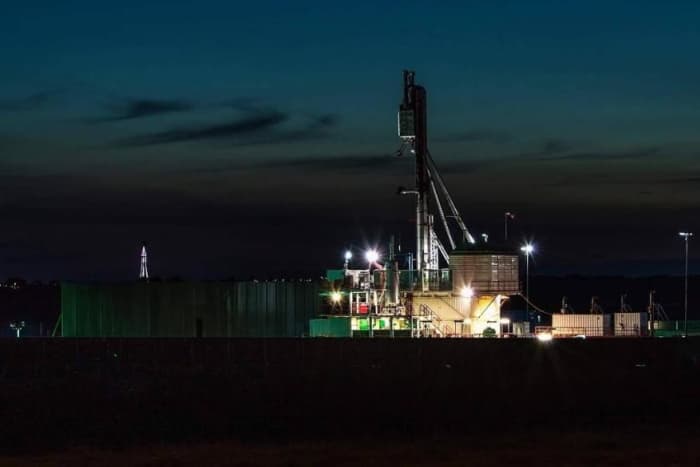 by Tim Gavell
Anti-fracking campaigners from Argentina and Colombia visited Preston New Road fracking site to 'show solidarity for the local community opposing fracking, and make connections between the anti-fracking resistance in the UK and South America', campaigners said.
They were Fernando Cabrera of the Observatorio Petroleo Sur in Argentina, and Fabian Laverde, of The Social Corporation for Community Advisory and Training Services in Columbia.
Tina Rothery, from the Lancashire Nanas and Frack Free Lancashire, said: "To have the support and understanding of international groups also opposing fracking means the world to campaigners here in Lancashire, who have opposed this industry for seven years and spent the past 500 days in direct action at the roadside of the growing fracking site.
"There is a strong network from local to international anti-fracking groups that facilitates rapid sharing of information and updates, as well as keeping us aware of the breadth and diversity of our movement.
"The visitors who are taking precious time to come here bring warm and welcome support and understanding."
The pair were at the fracking site on Friday. They are in the UK attend the BP AGM, which for the first time was being held in the north west, in Manchester today.
Groups opposing fracking in the North West will be joining the international campaigners at a vigil outside the AGM to demonstrate against BP's work in South America.
The Gazette