On December 3rd the access doors to the OPSur headquarters in Buenos Aires were violated and two computers and money were stolen. This occurs in a context of extreme harassment and criminalization of the opposition to the government, and a few days before the city is militarized for the World Trade Organization summit.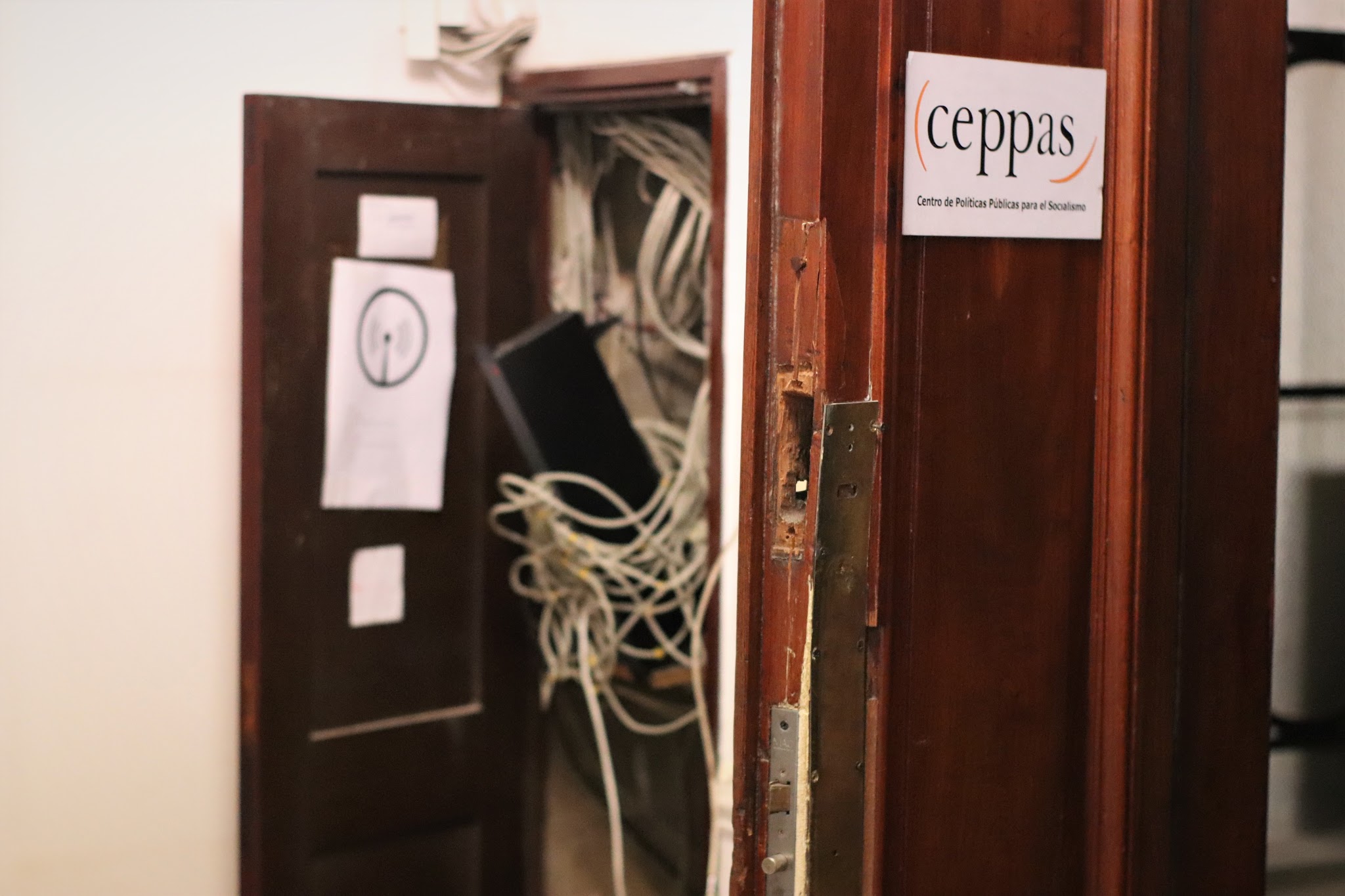 On December 3rd, both the entrance door to the building and the access door to our headquarters in Buenos Aires were violated and two computers and cash were taken away. We share the work space with the other three work teams that form the Center for Public Policies for Socialism (CEPPAS), however the theft was focused exclusively on the Observatorio Petrolero Sur (OPSur). We cannot avoid to relate what happened with the string of alerts we received in the last weeks of repeated attempts to violate security and access to our email account.
This occurs in a context where more than 60 NGOs have been banned at the World Trade Organization (WTO) summit and the threat of prohibiting thousands of people from entering the country, in addition to the monitoring and mapping of organizations and militants by security agencies. The country is immersed in a repressive escalation against various organizations, with the Mapuche communities being at the front-line. The recent murders of Santiago Maldonado and Rafael Nahuel are the most serious consequences Cambiemos coalition government. Criminalization is leaving several political prisoners and dozens of legal causes.
The theft of our work tools affect us, but we will find the alternatives to overcome the situation as soon as possible. In the stolen computers all material was of public knowledge which can mostly be found on our websites. If the intention of those who violated our workspace was to obtain secret information, they did not achieve it, because such information does not exist. And if it was to intimidate us, we assure you that we will continue working for a social change with energy and environmental justice.
Observatorio Petrolero Sur, December 4, 2017
Contacts:
Felipe Gutiérrez (+54 9 11) 3903 6617. Diego di Risio (+54 9 11) 5035 5436